Read Our Reviews from Top Rated Dealer In Wabash, IN
Read Our Facebook Reviews
Write a Review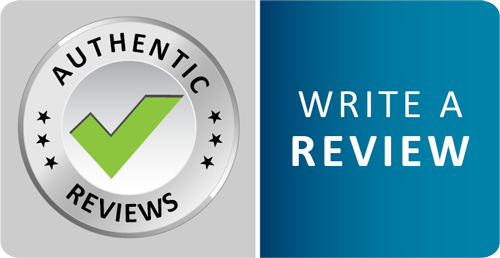 Customer Testimonials for Denney Motor Sales Inc.
Sharon Steele -
2015 Buick Encore
A couple of years ago I purchased a 2015 Buick Encore. These are the most friendly people you could hope to meet. Randy helped me to find the best financing rate available. They will bend over backwards to help if you have any issues with the vehicle. I would highly recommend them.
Mike Goff -
Happy Repeat Customer!
I browse Denney's inventory on their web site at least once a week. They always have late model high quality clean vehicles but from time to time they have something really unusual and interesting. I was looking for a fun vintage investment type car to just play with on the weekends. They had a low mileage, super clean 2003 Thunderbird and Randy Denney made me a terrific deal. That's the second vehicle he's sold me and I will be back.
Mark Slusher -
Happy Repeat Customer!
I have purchased several cars from Randy Denney and will continue to buy my cars from him. A few years ago, I purchased a black 2007 Pontiac Grand Prix GXP and traded in my 2002 Pontiac Firebird. The car was $1800 less than a similar GXP in Kokomo and I got $900 more on my trade than in Kokomo (at 3 places). About a year and a half later I traded that GXP in and bought back my Camaro Randy had bought from me. In November 2017, I bought a low mileage, loaded 2015 Buick Regal with only 7,000 miles on it. I love that car! At the same time I took a friend with me and she bought a 2005 Grand Prix at a price Kokomo could not beat! This year I went there with my son and he bought a loaded 1 owner Chevy Cruze LTZ for a very reasonable price. What I really like about Denney Motor Sales is that I can buy a 1-2 year old car with very low miles and factory warranty left for a price that is significantly below new car pricing. There is no price haggling with Randy. He will tell you the price and that is it and you wont find a better price else where. I checked prices in a 50 mile radius. Thanks Randy!!
Kayla Madden -
2013 Kia Sorento
This was the most enjoyable and easy car buying experience I have ever had. Randy was so helpful!! Not your typical pushy salesman at all! I got an amazing vehicle for a fair price that beat competitors for 100 miles. I will make future purchases here. If you're looking to buy a car this is definitely the place to go! Thank you so much!
Hilary & Carl Wilson -
2017 Chevrolet Malibu
Out of all the vehicles my husband and I have purchased, the experience we had with Denney Motor Sales Inc. rates a million stars. We purchased a 2017 Chevy Malibu LT at a wonderful price! The close to nine hour drive from Western NC was well worth it. We will be customers for life for sure! Thank you again for everything!
Serita & Rusty Markley -
2015 GMC Terrain
My husband and I just purchased a 2015 GMC Terrain a few weeks ago from Randy. The experience was very pleasant and we were not pressured at anytime. Randy and his father are down to earth people and a joy to deal with. We will definitely recommend them to our friends..Randy gave us a great deal and we absolutely love our car.
Theodore & Carolyn Dudzinski -
2014 Chevrolet Malibu
Denneys got back to us right away and was responsive to my emails. He gave us a great deal and really worked with us. There was no pressure and he was very knowledgeable about the vehicle. Denneys had the car by the door so it was ready to test drive and look over when we got there.
Rock & Ginny Libby -
2012 Buick Enclave
We bought a vehicle from Randy without actually seeing it. ( We are 1000 miles away from Indiana ). We could not have made a better choice . The vehicle was everything he said it was and more. His responses back and forth were quick without the usual car salesman "pushiness". The vehicle arrived exactly when he said it would in excellent condition. A 2012 Buick enclave that could have just been driven out of a showroom. We wouldn't hesitate to buy another vehicle from him. Thank you so much, Randy. We love our beautiful Buick..
Margo Buckley -
2012 Buick Regal
Randy is great! Thank you Denney Motors for the most pleasent car buying experience I have ever had! I will definitely be back!
Jennifer Driscoll -
2013 Buick Lacrosse
Buying my new Buick LaCrosse from Randy was the easiest car buying experience I've EVER had! Randy is direct, honest, laid back and very easy to work with. I drove from northern IL to exchange my trade and pick up the new vehicle and I will gladly make the drive again in the future! I highly recommend working with Randy and buying from Denney!!
Donny Blair -
2015 Chevrolet Malibu
Was a pleasure to do business with Randy. Nice knowing you can still do business locally. Answered all my questions and was treated very fair. Was not pressured into making a deal. Thanks Denney Motor Sales.
John Smith -
2013 Dodge Journey
I was a "distance purchaser," seeing a car I was interested in on the web (via carguru.com) and living 460 miles away from the dealership. Randy Denney was a pleasure to deal with over the phone. I had researched this particular car and knew he was giving me a very good deal. I flew into Fort Wayne airport and was picked up by the dealership and driven back to Wabash (40 miles or so) where I picked up my car. The dealership had the car ready, and I was out the door with all papers signed in 45 minutes. I also financed through the dealership and got a better rate than I had found locally. Next time I need a used car, I'll probably contact Randy before I shop locally. It was worth the trip.
Brittney Adams -
2013 Chrysler Town & Country
My husband and I just purchased a Town and Country from Randy. It is an absolutely beautiful van! We're so in love. We are also so impressed with the business at Denney Motors. Randy was a straight shooter and we knew exactly where our money was going and what a great deal we were getting! We look forward to doing business with him again in the future.
Brooke Moore -
2013 GMC Yukon
We had a great experience with Randy when buying our new vehicle!! Thanks!
Andrew Peters -
2010 Dodge Grand Caravan
Very nice salesmen. Family owned and operated. Made the sale very easy.
Write a Review
In the comments section below, please provide the Year, Make and Model of car you purchased from Denney Motor Sales Inc.